For immediate release:
From our exclusive ERRM partner, Wild Geese Group CEO, Timothy Allsop:

It is with great delight Wild Geese Group can announce "going live" with our NEW TVCC (TRIDENT Virtual Command Centre) now in action.
In use this week for UARD Diploma Level 4 ERRM for Oil & Gas and OPITO OIM C/E courses.
A very special thanks to David Baker, Director WGG for his many hours in making this happen for WGG.
Living up to our Vision
"To be First & Best in Class"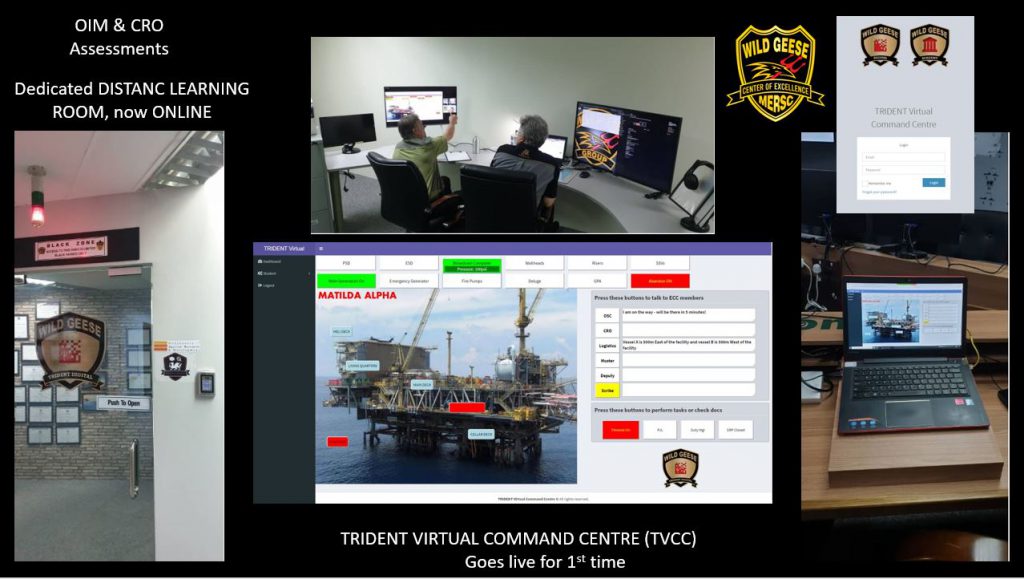 Dato` Timothy Allsop RIC Adv Dip5 ERRM Dato` Timothy Allsop RIC Adv Dip5 ERRM
Group CEO
Wild Geese Group SDN BHD. 200501034336 (formally 716478-T)
Training/Consultancy/Manpower Supply/IOT Digitalized Development RECEIVE-RECORD-RESPOND-RESOLVE-REGROUP-RECOVER (A 6R company)

www.ERSC1.com
www.wggacademy.org


---
PT Samson Tiara and its sister company, Samson Tiara Wiguna, are working with Wild Geese Group and UARD to deliver new and exciting professional education for our clients.

The NOCN Accredited Emergency Response and Risk Management (ERRM) programmes from Diploma up to Masters will be a first of it's kind and we are excited to see all the hard work in developing these programmes coming together.